Rolanda "Lonnie" Shiosaki, PT
Washington State PT License: PT00002550
Education
Bachelor of Science in Physical Therapy
University of Puget Sound, 1980
Lonnie Shiosaki, PT has practiced as a physical therapist for over 42 years, living and providing therapy services on Vashon Maury Islands since 1994. She gained diverse experience while working in the following clinical settings: Out-patient physical therapy clinics – 22 years; Acute Medical and Rehabilitation Hospitals – 8 years; Home health and hospice physical therapy – 8 years; and Sub-acute rehabilitation/long term care facilities - 4 years. Lonnie has been an active member of the American Physical Therapy Association since 1978. Lonnie enjoys working with all age groups and conditions with the goal of maximizing your function in all stages of life.
Lonnie enjoys time away from work with her husband and 3 adult daughters enjoying the outdoors, theater, and cooking feasts for family and friends.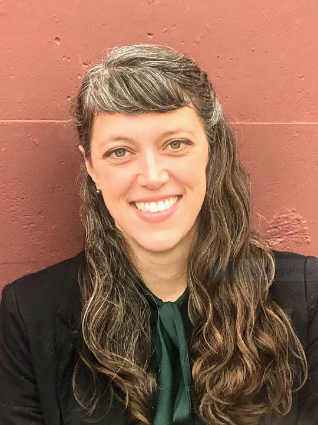 Emma Woodbrook, PT, DPT
Washington State PT License: PT61063229
Education
Doctorate of Physical Therapy, University of Puget Sound
Bachelor of Arts in Music and Anthropology, Lawrence University
Emma's Journey to becoming a physical therapist began with an injury in college because of too many hours spent in the practice room playing her bassoon. She has a passion for treating conditions of the pelvic floor and is certified in the Otago Exercise Program for fall prevention. She is the member of the American Physical Therapy Association as well as Washington State Chapter and Academy of Pelvic Health. She prides herself on her ability to connect with patients and believes healing through movement is a powerful tool in each individual's wellness journey. She grew up on Vashon and has happily returned recently after living in Wisconsin, Chicago, Wellington (NZ), and Seattle.
In her free time she enjoys baking, mushroom hunting, board games, hikes, and spending time with her cat, Wembley.